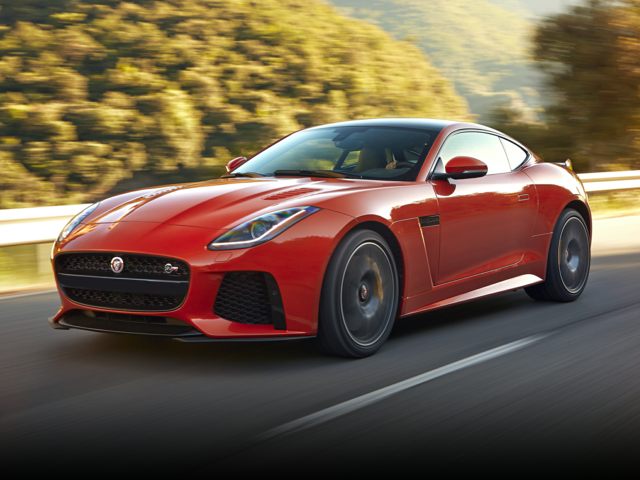 ​
The Jaguar F-TYPE has a documented history of providing drivers with an exhilarating, versatile, unique driving experience. With the 2018 model, this dedication to quality vehicle design and impeccable performance is enhanced.
It accomplishes this in a number of ways. With its selection of engines, all of which provide you with power, stability, and torque, and its incredibly sleek, aerodynamic design.
On top of that, the 2018 Jaguar F-TYPE offers you some fresh, innovative technology. As we push further into the technological age, technological features are becoming more important to the driving experience. The 2018 Jaguar F-TYPE will offer this, and more.
In every way, this vehicle will offer you a memorable, exciting, powerful driving experience, complete with comfort, stability, and a plethora of safety features.


If you would like to learn more about our selection of quality Jaguar vehicles, or if you would like to set up a test drive, we invite you to visit us at Rusnak/Pasadena Jaguar in Pasadena, CA.
We would be more than happy to answer any questions you may have about our Jaguar vehicles.
We proudly serve drivers all across Pasadena, Los Angeles, Beverly Hills, Glendale.