Where are Electric Charging Stations in Los Angeles County?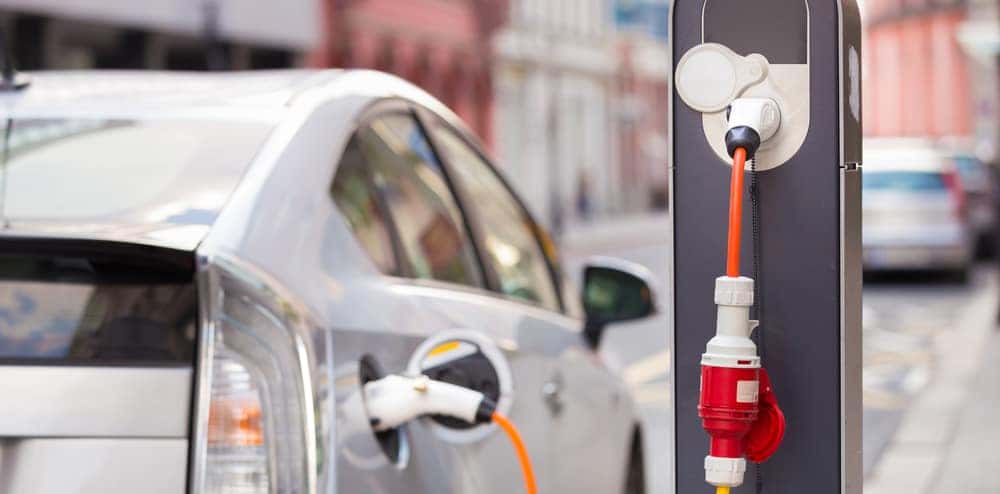 ---
---
Los Angeles County is no stranger to green technology, and state-of-the-art electric vehicles can be found on every road from Los Angeles to Glendale and beyond. But if your battery is running a little low on your Burbank journey, just where can you find reliable electric charging stations in the area? Take a look at our favorite EV charging stations from Rusnak/Pasadena Jaguar – a trusted Jaguar dealership near Los Angeles:
Electric Vehicle Charging Station (Los Angeles)
Located at 6060 Wilshire Boulevard in Los Angeles, this charging spot is just a short walk from an art lover's paradise. Check out the largest museum in the West, the Los Angeles County Museum of Art, or stop by the Academy Museum of Motion Pictures to check out iconic costumes and memorabilia straight from Hollywood.
Pasadena Central Library (Pasadena)
The Pasadena Central Library isn't just a great place to grab a good book, but it's also the host of one of Pasadena's most convenient EV charging stations. Located at 285 East Walnut Street, this spot is open 24/7 – even after library hours are closed. However, there is a 3-hour limit to remember.
Marengo Charging Plaza (Pasadena)
Head up to the top level of the Marengo Parking Garage at 155 East Green Street, and you'll be treated to the largest public EV fast-charging station in the United States. This station contains 24 Tesla Superchargers and 20 PWP DC Fast Chargers, which can recharge 80% of your battery in just 30 minutes.
Santa Monica Pier (Santa Monica)
If you're beach-bound, enjoy one of the most scenic EV charging stations in all of Los Angeles County. You'll find four electric charging stations on 200 Santa Monica Pier, so you can feel free to soak up the sun while your car charges up for the ride home to Glendale.
Learn More about Car Charging Stations with Rusnak/Pasadena Jaguar
Whether you're looking for car charging stations near your workplace or you want to explore Jaguar's cutting-edge green technology, Rusnak/Pasadena Jaguar is here to help customers around Pasadena. We are a Pasadena Jaguar dealership with a top-notch team and world-class customer service, so feel free to contact us with any questions.